The Inspiring Leader Webcast | Duman & Zenger/Folkman
yd1461admin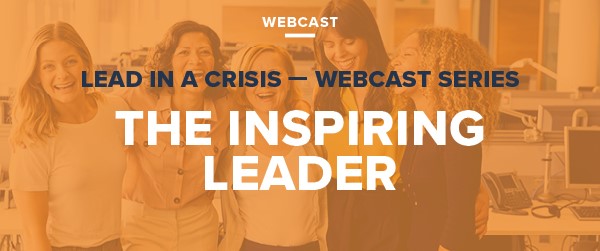 The fourth webcast of the series "Lead in a Crisis" is scheduled for tomorrow Wednesday, April 29 at 21:00 entitled "The Inspiring Leader".
Research shows that inspiring and motivating others is the single most important quality for a leader to possess. It is the best predictor of employee commitment and satisfaction, and its impact on other organizational outcomes makes it a critical leadership capability. Yet, even during so-called "normal" times, leaders struggle to inspire those around them. Some think that inspiring others requires substantial amounts of charisma and enthusiasm. Our research clearly shows that just isn't the case—rather than one or two ingredients, it is all about the recipe.
In this webcast, Jack Zenger and Joe Folkman will provide valuable insights that will help you become a more inspiring leader.
Discover the six ingredients, why they matter, what they impact, and most importantly, what you can do now to be an inspirational leader.
Receive instant results from the Inspirational Approaches Self-assessment to measure your preferences for how you inspire others currently and inform how you might become even better in the future.