Bold Leadership Webcast | Duman & Zenger/Folkman
yd1461admin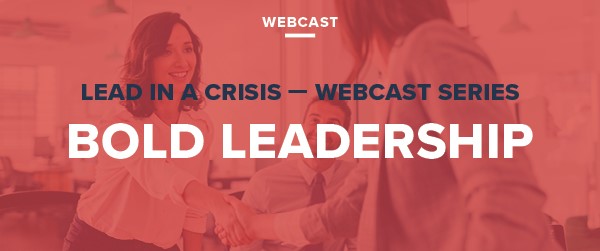 The third webcast of the series "Lead in a Crisis" is scheduled for tomorrow Wednesday, April 22 at 21:00 entitled "Bold Leadership".
In today's changing and complex environment, leaders must be willing to push boundaries, think in unconventional ways, and be willing to challenge the status quo. Imagine an organization where leaders are energized to take on challenging goals, do everything possible to achieve goals, quickly recognize situations where change is needed, and challenge standard approaches. Today's leaders need to be willing to step forward with new ideas and a bold approach.
Join Jack Zenger and Joe Folkman to discover the essential skills and behaviors you can develop to move forward with a bold approach.
Understand how to become a bold leader and contribute to a bolder leadership culture.
Explore how bold leadership drives strategic outcomes.
Receive instant results from the Influence Preferences Self-assessment, which helps you determine the behavioral areas you can target to develop a bold approach.