Leadership Development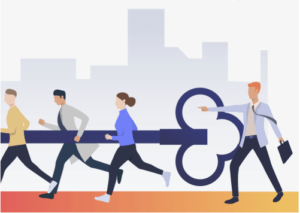 Leadership development programs must be tailored according to business needs, current competencies and the strategic priorities of the company. DUMAN insist on delivering on extraordinary leadership development programs which are all differentiated according to these business needs and the level of expertise.
Principles for effective leadership development
Leadership is not only a tool for effective management but also the guarantee for personal development and satisfaction. Also, development programs are not only training activities but a scheduled process in order to secure its effectiveness. In order to set up a real-life and effective development program we focus on;
Identifing the Organisational Need
Assessing the personal competencies
Creating and following up the personal development program with 1to1 or group coaching
Although each of them has its own content and focus, we can list our up to day Leadership Development Program Management experiences as;
ABDİ İBRAHİM İLAÇ
AKSİGORTA
ALLIANZ PARTNERS
BORUSAN HOLDİNG
BOSCH REXROTH
DANONE
DEFACTO
DELOITTE
ESTEE LAUDER
FAURECIA
GREYDER
INNOVA
KİBAR HOLDİNG
LESAFFRE TÜRKİYE
MERCK SERONO İLAÇ
METRIC
METRO GROSSMARKET
MONDİ AMBALAJ
NOVARTİS
ODEABANK
STFA
TOROS GÜBRE
TÜRK HAVA YOLLARI
TÜRK TELEKOM
UCB PHARMA
VESTAS
We develop Development Programs in mainly 3 different levels of concentration such as;
TOP TEAM EFECTIVENESS PROGRAMS
STRATEGY WORKSHOPS
EXTRAORDINARY LEADERS DEVELOPMENT PROGRAMS
TEAM COACHING
MANAGERIAL SKILLS DEVELOPMENT PROGRAMS FOR MID LEVEL AND TALENT POOLS
To get more information about our programs, you can reach the attached file and contact us.